Watching You Watching Me
Buffalo Picture House was commissioned by Refinery 29's Shatterbox Anthology Series to tell powerful stories about how we view one another.
Producer // Gabrielle Nadig
Director // Pamela Romanowsky
#ActuallySheCan - "Leaders of the Pack"
Check out this documentary short film following acclaimed photo journalist, Katie Orlinksy, as she photographs Iditarod rookie, Kristin Knight Pace.
Director / Erin Sanger
Producer / Gabrielle Nadig
Produced in partnership with Tribeca Digital Studios & #ActuallySheCan
HGTV - House Hunters Writer's Room
Our friends at HGTV have a great sense of humor about their popular show, HOUSE HUNTERS. Watch this spoof directed by Paul Penczner and starring some wonderful improv comedians
IFC Digital - Comedy Drop
Buffalo partnered with IFC Digital to create the web series, Comedy Drop.
Watch five comedians perform stand up comedy in unexpected and unlikely places.
Director / Keith Haskel
Producer / Gabrielle Nadig
WATCH HERE
HGTV - Tree Hunters
Buffalo teamed up with HGTV to create a Christmas themed parody of one of their famous tv shows, HOUSE HUNTERS
IFC Digital - Funny People Reading Books
Buffalo partnered with IFC Digital to create the web series, "Funny People Reading Books", featuring comedians, Megan Amram, Simon Rich, Dave Hill, Sara Barron and Dan Wilbur
Director / Anu Valia
Watch all the episodes HERE
Bonnaroo's Funkiest Dancer
Bonnaroo is on a mission. A cosmic, funk-tastic mission that came to them from somewhere in the deep deep space of the outer rim of the dance universe. Is it monumental? Yes. Is it historic? Certainly. Will its raw funkiness tear a hole in the very fabric of time and space? Scientists say it's very likely. A mission to find Bonnaroo's Funkiest Dancer.
Gucci Eyewear - Safilo Youngster
Two young lovers and one afternoon at the iconic Chelsea Hotel. A fashion film for Gucci produced in association with Collateral films (Milan).
New York City Ballet - Young Patrons Circle
A day in the life of a New York City Ballet Dancer and a young professional living in the city. Art intersects every day life in this split-screen story we created for the New York City Ballet's Young Patron's Circle.
Success Academy - This is The School That We Built
Working with long time partner, Success Academy Charter Schools, Buffalo crafted a deeper look into what makes Success an amazing educational organization.
JVC - Dare to Change
Buffalo partnered with the Jesuit Volunteer Corps to create this beautiful portrait of the Volunteers working in Sacramento, California
Director / Erin Sanger
Producer / Gabrielle Nadig
Cohen's Fashion Optical - Weekend Getaway
DOORS | Memorial Medical Center
A hospital is filled with doors, but at MMC the most important one, the one that drives everything they do, is the one that leads home. We teamed up with Esparza Advertising to create this commercial for Memorial Medical Center in Las Cruces, NM.
MADD - "Shaved" PSA
Produced in association with ESPARZA ADVERTISING, we handled production and post for a series of PSAs to play in movie theaters in New Mexico. The message? You Drink to Lose Control. The problem is that you give it to someone else.
Success Academy - When I Grow Up
We created this video for Success Academy Charter Schools - a series of charter schools in the NY area with a simple mission: to inspire and ignite passion in their students.
Shade It Black: Death and After in Iraq
Shade it Black is a haunting and eye-opening book from former Marine Jessica Goodell. An account of her experiences serving in Iraq as part of the Marine's mortuary affairs platoon, the book is an incredibly powerful and chilling read. We spent some time with Jessica at her home in upstate New York and created this short documentary for the e-book publisher Open Road Media.
Etsy - Every Gift Has a Story
Produced as part of a holiday campaign for Etsy.com this video made it's way into the inboxes of Etsy's more than 10 million users. Every gift tells a story. What story will you give?
The Windmill Club 2012
The Windmill Club approached us with the goal of making something cooler than they had ever done before. Slow motion, aerial acrobatics, and their hot new line. Visit The Windmill Club online at thewclub.com
The Windmill Club SS 2011
One afternoon with a snorricam, two handsome dudes and some seriously dope ties. We couldn't have had more fun creating this piece for the men's fashion brand The Windmill Club.
PigPen Theatre Company – BREMEN
We teamed up with the guys at PigPen Theatre Co. to produce this awesome animated short for the title song Bremen from their first full length album by the same name. See more of their work at http://www.pigpentheatre.com
3D Animation
Contact us directly for a sample of our 3D Animation work!
Mayors Against Illegal Guns Action Fund
Buffalo worked with well-know cartoonists and the voice talents of Julianne Moore and Philip Seymour Hoffman to create a powerful PSA for Mayors Against Illegal Guns Action Fund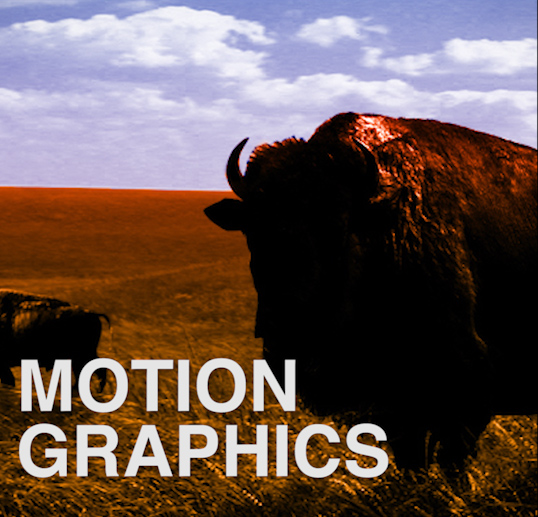 Motion Graphics
Contact us directly to see all samples of our motion graphics!
BRANDED CONTENT
COMMERCIAL
ANIMATION / MOTION GRAPHICS